REAL ESTATE PROFESSIONALS VIDEO
WINNING MORE REQUIRES YOU HAVE A SECRET SAUCE
Real estate competition is huge…only if you keep doing what everyone else has been doing for years. Real Estate agents who stand out are using video, and not just for previewing. They're using video for promotion!
So, let us help you focus on what you're best at — getting people
into their dream home.
REAL ESTATE AGENTS'
VIDEO ASSETS
If you are not consistently using video to promote you as a real estate professional, you're already behind the game.
Agent Stingers
A stinger could feature your logo (or name) if you're independent or formed your own firm.
But even if you are part of a large brokerage firm, you still need (non-logo) stingers to highlight the kinds of properties you specialize in.
So, either way, having multiple stingers really powers your brand.
Promotion Videos
You know that "a picture is worth a thousand words," right?
Well, a great "explainer" video for your homes/properties—to share on social media, as well as your website—will get them sold much, much faster.
Promo videos are fairly simple to create.  So you can sell more homes!  
Buyer's Journey Videos
How many of your potential buyers just "aren't ready to do anything yet"?
Exactly why you need to be nurturing them along—so that when they are ready they come to you for help.
We can help you develop a solid nurturing process that makes you the "Best Agent" every time.
See examples for each opportunity and option below
This is a small sampler of the kinds of videos that real estate professionals are using to help more people.
Having more than one logo stinger keeps your social posts fresh. So do holiday special posts.
Promo videos are essential to growing your brand and selling more listings.
Buyer's Journey videos nurture your future buyers, by letting them get to know you.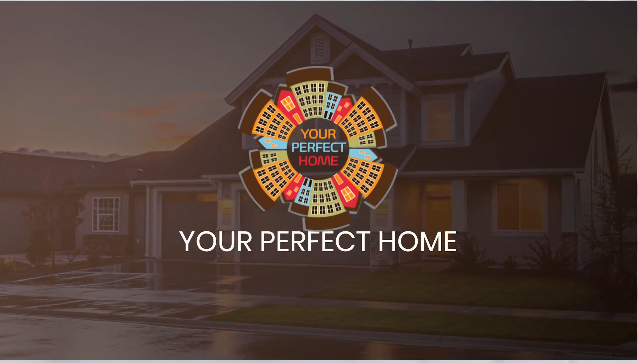 EXPLORE YOUR VIDEO BUNDLE OPTIONS BELOW
WHY VIDEO FOR REAL ESTATE AGENTS?
Because you really can't afford not to use video.
Other agents certainly are—or will be—using video, for advancing their professional brand.
Your agent stinger(s) has the power to visually telegraph to your potential buyer what your expertise is.
Your promo videos show them your best listings, cementing "Why you?" are the right professional for your buyer.
And your About/Journey videos effectively tell—and show—your future clients who you are as a real estate pro.
FRESH IDEAS
We bet your life is busy enough professionally (and personally) that the last thing you're dreaming about is adding video design to your skill set. Right?
That's where we come in. We've worked on a lot of projects—large and small—for hardcore business types, professionals, authors and super-creatives, plus everyone in between.
Agent/Logo Stingers Bundle
Monthly Membership
Single Stingers = $47+

Members get 4 per month ($188 value)

Agent provides logo

Unlimited displays

1 Agent/Broker
Promo Videos Bundle
Bi-Annual Membership
Single Promo Videos = $397-$597+

Members get 2 per half-year ($794+ value)

Collaborative recommendations

Unlimited displays

1 Agent/Broker
About/Journey Videos Bundle
Annual Membership
About/Journey videos = $697>

Members get 2 per year ($1994 value)

Professional guidance

Unlimited use

1 Agent/Broker
~ Please contact us for special broker pricing ~
Frequently Asked Questions
Got a question? Chances are you'll find the answer below. If not, please reach out!
Do I Need To Provide a Logo For Stinger Videos?
Yes. The cost of your finalized video renders is based on you having provided us with your existing logo. But no worries if you don't have one. Many of the stinger video previews contain logos we created for the individual or company.
What Does "Unlimited Use" Mean?
Great question! Without going into the boring stuff about the various types of creative rights, this simply means that you own all the rights to your video(s). In short, no royalty requirements are attached. So, use it wherever and as often as you want!
Are Video Prices Determined On Hourly Rates?
Actually, no. Even the shorter videos, like logo stingers, require elements outside of hourly rates (i.e., video and audio optimizing software, etc.). In addition, we're bringing our expertise at visual storytelling to bring you the most impactful videos, whether they're simpler logo stingers or the far more complicated "About" videos.
It's important to know that the final video's length is not reflective of the time it took to complete. We have ~2 minute video projects that took 10+ hours to create. In which case, our hourly rate would make you think we're lawyers! 😉
What Do You Need From Me to Create a Book Trailer?
Another great question! Because book trailers and new release videos are much more complicated to develop, you'll want to have thought through (and collected) what images you want included in your trailer, as well as what kind of sound track to go with it. We recommend you have a digital folder ready to share with us that contains your book cover (3D or flat), a short list of image types to add (thematic, places, people, creatures, etc.), and your thoughts on what vive you're after. Getting your book trailer right takes several days and includes 2-3 alterations. You'll love the final product!
What If I Don't Have a Logo?
No problem! We're happy to collaborate with you on designing and creating exactly what you need.
Can You Help Me Get Started? I'm Stuck.
We understand! And yes we can help you get started! Get in touch today. We'll talk you through your options. Zero pressure!
There's no risk in having a chat. If we can help, we'll let you know. If we can't, we'll direct you to who can. Good?
PO Box 171312
Boise, ID 83717
Why not just schedule a chat? It costs you nothing...except a little time.
The worst that could happen is that you make a new friend.
But the best that could happen? Magic!